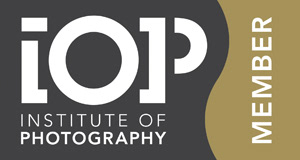 Hello and welcome to my website, l am a nature photographer based in Pilling, near Preston, Lancashire. I have been interested in Nature and Photography all of my adult life but it is only since retiring from the Fire Service in 2017 that I have really been able to dedicate a lot more time to my hobby.
The thing of paramount importance for me as a wildlife photographer is the welfare of my subject, all my photographs are of wild and free animals and birds. I believe in causing minimal disturbance to both bird/animal and its environment. I would rather miss a photo opportunity than cause any stress to my subject. I am a member of the following organisations all of whom support wildlife conservation, RSPB, WWT, Lancashire Wildlife Trust and Fylde Bird Club.
In 2018 I joined Preston Photographic Society where I started to look at other genres of photography and enter competitions. I have been fortunate to be awarded a number of first places from judges and I won the clubs Flora and Fauna section for the 2019.20 season. I have swiftly concluded though that competitions are not the be all and end all after all the result is just one persons opinion.
As you can see from banner above I am a member of the Institute of Photography where I recently completed a Professional Diploma in Digital Photography achieving a distinction grade.  
I use Nikon gear and I am currently running with a Nikon D500 DX APSC Crop frame camera, Nikon D750 FX full frame camera. I use these in conjunction with a Sigma 150-600mm f5.6-6.3 lens, Sigma 105mm f2.8 Macro lens, Nikon 18-300mm f 3.5-5.6 dx lens, Nikon 24-120mm f4 fx lens.
Thanks for viewing my website, I hope you enjoy my photos as much as I enjoyed getting out and taking them.